Atlanta's Best Massage Therapy
Competitively priced & world class quality of touch
"All therapies are aimed at elevating the health of the whole person by blending the best massage techniques learned to help serve others on their path to wellness.  Mindfulness & positive intentions are included in every session; bringing a sacredness to the table to help restore balance in the midst of life." – HAYDEN
Massage by Hayden provides an ethical, holistic, licensed service for whosoever needs assistance.  Hayden's expertise is in visceral manipulations called Bodywork/Massage and Energywork by accessing the Chi & Pranic pathways.  His unique combination of techniques offers a unique experience for a holistic approach to Massage Therapy.  To be clear: you get way more for your money by the value of expertise in bodywork instead of paying medium to large chain massage businesses that underpay and overwork their employees.
Bookings by appointment only!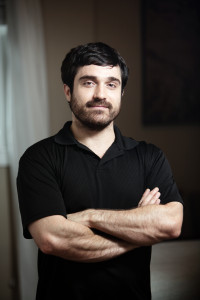 Blending Eastern
&

Western Therapies

The following therapies are generally blended together during sessions.
Japanese Zen Face Massage: deeply relaxing, promotes a  more youthful a well-rested appearance by increasing relaxation & increased bloodflow.
Chinese Craniosacral:  amalgamation of Chinese 5 elements theory, traditional Craniosacral , Polarity Therapy, Quantum Touch, facilitates proper Qi flow, incorporates acupressure, & use of essential oils.
Thai Massage:  nontraditional by being modified for the massage table.
Lomi-Lomi: indigenous Hawaiian bodywork which can be translated as "The Dance of Massage" or "Breaking up of Knots".
Western modalities: Deep Tissue, Sports, Neuromuscular/Triggerpoint Therapy,  & Swedish movement therapy.